Adrian Wee
O2O Commerce Program
Online To Offline - Offline To Online​
Adrian Wee O2O Commerce Accelerator Program, let Siifoo guide you, how to combine your traditional business model and to create a new peak for business If your business is facing difficulties today and you choose to give up, you can't blame anyone for this, it's your own choice.
You can't limit yourself to your own circle when doing business. There is a big big world beyond your circle, while the Internet is the only tool for you to connect the people all around the world. Did you fully utilize it?
Join our O2O Accelerator Program now, let Siifoo guide you, how to combine your traditional business model and to create a new peak for business volume, and become the leader of the industry!
020 Commerce Latest Video
What Is Online-To-Offline Commerce?
Online-to-offline commerce is a business strategy that draws potential customers or leads generation from online channels to make purchases in the physical stores.

Online-to-offline commerce (O2O), identifies customers or leads in the online space, such as through emails and internet advertising, and then uses a variety of tools and approaches to entice the customers to leave the online space.

This type of strategy incorporates techniques used in online marketing with those used in brick-and-mortar marketing. Also, this strategy may suggest to include with the Zero-Stock project.
How Online-to-Offline Commerce Works
Retailers once fretted that they would not be able to compete with e-commerce companies that sold goods online, especially in terms of price and selection.

Physical stores required high fixed costs (rent), expenses and many employees to run the stores and, because of limited space, they were unable to offer as wide a selection of goods/ display units/ products.

Online retailers could offer a vast selection without having to pay for as many employees and only needed access to shipping companies in order to sell their goods.

Employers may use digital marketing and o2o commerce to achieve the o2o commerce strategy Some companies that have both an online presence and an offline presence (physical stores) treat the two different channels as complements rather than competitors.

The goal of online-to-offline commerce is to create product and service awareness online, allowing potential customers to research different offerings and then visit the local brick-and-mortar store to make a purchase.

Techniques that O2O commerce companies may employ include in-store pick-up of items purchased online, allowing items purchased online to be returned at a physical store, and allowing customers to place orders online while at a physical store. The rise of online-to-offline commerce has not eliminated the advantages that e-commerce companies enjoy.

Companies with brick-and-mortar stores will still have customers that visit physical stores in order to see how an item fits or looks, or to compare pricing, only to ultimately make the purchase online (referred to as "showrooming").

The goal, therefore, is to attract a certain type of customer who is open to walking or driving to a local store rather than waiting for a package to arrive in the mail.
Online-to-Offline Commerce Trends
It is projected that more than 80% of retail sales will still happen at physical locations in 2020. And despite the best efforts of e-commerce sites, only around 8% of retail sales currently happen online.

Now, consider Amazon's $13.7 billion purchase of Whole Foods in 2017, and you can see where the leader in online commerce is placing its bets—in physical space.

Amazon will even let you pay with your Amazon Prime credit card and earn 5% rewards, the same as if you used your Amazon card to pay online. Aside from Amazon, every top-10 retailer is a brick-and-mortar operation. That's not to say that traditional retailers aren't hedging their bets.

Wal-mart has spent mightily to bridge the gap between online users and retail locations, including its 2016 purchase of e-commerce company Jet.com.

Consider that about 80% of consumers research items online before making a purchase, and one can see that the future lies in a convergence between online and offline sales.
Tagged bricks and motar, O2O Commerce, offline to online, Online Marketing, online to offline Post navigation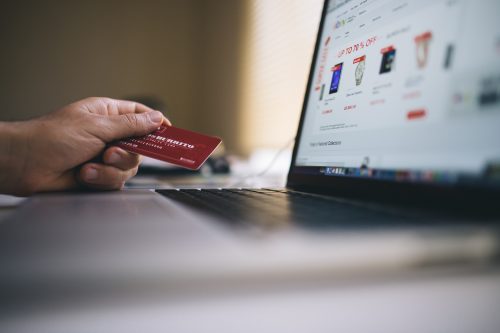 Together we achieved more! We always provide and do an advice to support our strategic partner, also, we build an internal supply and service chain. We did communicate and combine resources we had, and to have the quantum leap in our business.
MyVpsGroup
Digital Marketing Solution
Which digital marketing solution is right for you?
Create a stunning creative design to attract users, also create brand awareness with unique identity, Improve brand or product impression through stunning visualization
Improve business work efficiency, productivity, sales pipe-line and more opportunities with Omni-Channel/ Hybrid/ O2O digital marketing solution
Establish great customer journey and experience on front-end with using Ecommerce store or business information website
Have a question?
Call a specialist or WhatsApp chat online. Get help choosing
MyVpsGroup
Top Selling Product
The future of health is on Wellous
An antioxidant formula containing grape seed extract standardized
Lingzhi mushroom has more than 2,000 years of medicinal history in China and other Asian countries
Wellous Frusso, the intestinal salvation you need today
Malaysia and Singapore best selling eye protection product
Have a question?
Call a specialist or WhatsApp chat online. Get help choosing
Follow our social media now
Thank you for supporting us. Von Lim Founder of MyVpsGroup